Mercruiser Engines
Mercruiser engines are the standard in the marine industry.
They are dependable, long lasting and excellent performers.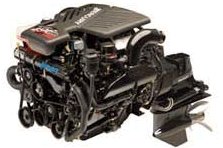 Inboard Engines

Engine-Only Packages

Engine and Sterndrive Packages

Outdrive-Information.
Identify your model and look-up parts.
Maintain your drive like an expert!
Prevent costly repairs.
Reduce damaging corrosion.
Eliminate on-water failures and tow-in's.


Mercruiser Sterndrive Information, Outdrive Information

Mercruiser Engine Maintenance and Repair.
Change your fuel and oil filters yourself.
Perform expert tune-up's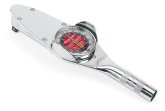 Troubleshoot and Diagnose all on your own.


Mercruiser Engine Information

Online Assistance
Email your questions and parts requests.
Get fast accurate answers to almost any
Mercruiser related question.



Contact

How-To-Do-It
Outdrive-Information
Our Certified Technicians are trained
to make sure you get the right parts and tools.

Many years of experience in the Marine Industry enable us to provide boat owners with knowledge that will...

¤ INSURE SAFETY
¤ SAVE TIME AND MONEY
¤ ELIMINATE AGGRAVATION
¤ MAKE BOATING EASY
¤ RETAIN YOUR VESSELS VALUE
¤ USE LESS FUEL


Search for Parts, Tools and Information Below